Previously in Your Best Month
At the start of each month the BYT staff compiles a list of  things we're particularly looking forward to seeing, reading, listening, etc.  Our goal is for you to have the best possible month. This may help.
If you were wondering what the main dude from Slipknot has been up to when not taking care of Slipknot business or spending time with his side project Stone Sour, he's writing George Carlin type rantbooks about how modern life is stupid and kids today are snowflakes and cell phones and social media and God and the bible. The latest dispatch from the twizted mind of a man named Corey is America 51: A Probe into the Realities That Are Hiding Inside "The Greatest Country in the World." That's right folks, that last part of the title is in quotes, which means irony and maybe it's time to think for yourself for once. Strap in for some Hard Truths. -Matt Byrne
Bruce Campbell's latest memoir, Hail to the Chin: Further Confessions of a B Movie Actor, is the follow up to his beloved If Chins Could Kill, which added fuel to his already fiery cult fan base when first released over 15 years ago. This one picks up where the last book left off, offering up wild anecdotes from his life as a wildly popular character actor and nerd culture icon. -Matt Byrne

Wind River in theaters August 4

Wind River is Taylor Sheridan's directorial debut, but his third gig as writer, having previously written the acclaimed western-flavored thrillers Sicario and Hell or High Water. This time, Sheridan's cast his eye northwards, setting up a taut crime tale in the dead of winter on the Wind River Indian Reservation in Wyoming. The film's gotten a ton of good buzz at festivals and I'm excited to check it out. -Matt Byrne
Annabelle: Creation in theaters August 11
I was under the impression that we already knew about Annabelle's back story but I guess I really wasn't attention when I got drunk and watched Annabelle alone! Regardless, we'll take any excuse to dive back into The Conjuring universe. This creepy little tale follows a doll maker and his wife, who create Annabelle after the death of their daughter. Being kindhearted people, they allow a nun and some orphans to come live with them and soon enough their grief doll starts wrecking havoc on the girls. It looks bonkers but also crazy as hell and I know for a fact this is going to a fun one to see in the theater. God bless you, James Wan. -Kaylee Dugan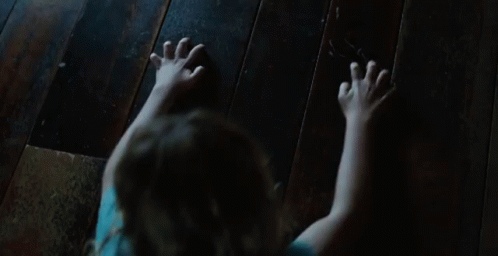 The Glass Castle in theaters August 11

I'm very interested to see how they treat this incredible book on screen. I read it years ago, but I immediately felt connected to it due to my own childhood, which was whimsical in a lot of ways, but also marred by my father's alcoholism. If anyone can treat a leading role well it's Brie Larson, and I trust Woody and Naomi will knock their roles out of the park, too. Only time will tell, but I'm willing to bet this one knocks it out of the park. -Megan Burns
Ingrid Goes West in theaters August 11

Aubrey Plaza's knack for signing on to dark, offbeat indie pictures continues with Ingrid Goes West, a story about internet-driven celebrity and obsession. This one looks to be a pretty brutal black comedy, following Plaza's character's increasingly troubling obsession with a social media star. -Matt Byrne
Kesha Rainbow available August 11
Kesha has been through a whole fucking lot, and I am so pumped for her to make a triumphant return following all the drama. The LP already (to me) seems strong, and if you're even remotely a fan of her work, please give it a listen. -Megan Burns
Oneohtrix Point Never Good Time OST available August 11
I was going through a weird time in my life when I first heard "Chrome Country" by mistake 2-3 years ago and was completely smitten, and I've remained a huge supporter since then, so this LP has 100% got me hook line and sinker well before it drops on August 11. -Megan Burns
Fresh & Onlys Wolf Lie Down available August 25
Fresh & Onlys hit me hard in the feels with "Waterfalls" back in 2010, and I've remained a faithful fan since. I'm really excited for Wolf Lie Down, out August 25, and as an added bonus they've got a sick limited edition run of clear vinyl happening, so get on that pre-order game! -Megan Burns
Return of the English Premier League August 11-13
After yet another summer of eye-watering transfer fees, cash-spinning preseason matches in the United States and Asia, and more intrigue and melodrama than the best soap operas, the Best League in the World™ is back in early August. 2016 champions and future Hollywood blockbuster story — seriously, read up on
their absurd victory here
— Leicester City travel to London on
August 11th
to kick off the season against Arsenal – who finished outside of the top four/UEFA Champions League places for the first time
in twenty years
. Can Leicester City rediscover their (frankly incredibly unexpected) mojo from two years ago? Will this be the season that Arsenal break through and win another championship, with the addition of French national team stalwart Alexandre Lacazette? Probably not.
Meanwhile, Chelsea look to defend their league title despite considerable personnel shake ups and trying to replace glorious bastard Diego Costa with fourth Jonas Brother Alvaro Morata, who will be tasked with scoring the goals for the Blues. Tottenham will be closely at Chelsea's heels – the North London club finished in second place last season, with a core of young, exciting players playing attractive and high-tempo football. They'll be looking to Danish wizard Christian Eriksen to feed killer passes to English studs Dele Alli and Harry Kane.
Over in Manchester, both teams have spent a considerable amount in reinforcing their ranks. United spent the better part of £75 million to buy proven goalscorer Romelu Lukaku, a 23 year old Belgian who has been decimating defenses in England since he was 17, and another cool £30 mill to tighten up their defense with Swede Victor Lindelof, in from Benfica in Portugal. City have given revamping their aging defense and midfield another college try, spending the GDP of a small nation to bring in a host of players that manager Pep Guardiola will probably play out of position anyways. Add the simmering beef between the aforementioned Guardiola and Mourinho, and the first Manchester derby on December 9 promises to be a spicy affair.
Finally, for those wondering: fuck Liverpool. This is not your year. -Jose Lopez-Sanchez
US Open August 28 through September 10
Hey, it's me, ya gurl talking about tennis again! This tournament hits literally close to home because it's taking place here in NYC, and I plan to watch as much of it as I can (as usual). As far as excitement goes, if given a wild card, Maria Sharapova could shake things up on the women's side, but for the most part I'm stoked to see our usual suspects. Will Muguruza win two consecutive grand slam tournaments in a row? Hard to say, but again, I'll be watching. -Megan Burns
Baroness von Sketch Show premieres on IFC August 2
Canadian sketch comedy series Baroness Von Sketch Show was very popular among comedy fans North of the border, and thankfully our friends at IFC has picked it up so us here in the states have a chance to check out this lady-driven sketch series that brings a slightly absurdist approach to observational sketch comedy. -Matt Byrne
The Chris Gethard Show returns to TruTV August 3

The Chris Gethard Show's journey from New York City public access to TruTV was a long, years-long process, with a few seasons spent at Fusion, and a steadily growing base of misfits, weirdos, and fans of sensitive, smart comedy snowballing into what looks to be the show's strongest form yet. Gethard's a hugely talented entertainer, with a knack for creating a welcoming space for anyone who feels uncomfortable in their skin. -Matt Byrne
Read our interview with Chris Gethard
Wet Hot American Summer: Ten Years Later premieres on Netflix August 4
It is really hard to believe that this is still going on. Two years after Netflix first visited Camp Firewood, and no less than 16 years after Wet Hot American Summer was a funny flop of an indie film, this parody of '80s sleep-away sex romps is back for the reunion stop on August 4. Janeane Garofalo, Paul Rudd, Amy Poehler, Elizabeth Banks, and Michael Ian Black are among the many, many celebs back for round three.
Set, you guessed it, 10 years after the toxic waste and crashing-Skylab shenanigans of Wet Hot, this eight-episode prequel returns to Lake Winnisooky in northern New York, no doubt with more ridiculous hijinks in store for the ex-counselors, now circa 1991. -Tristan Lejeune
++++++++++++++++++++++++++++++