At the start of each month the BYT staff compiles a list of things we're particularly looking forward to seeing, reading, eating, touching etc. Our goal is for you to have the best possible month. Here are 30+ events, items, ideas that will make this November your best month.
Plus, stay forever in the loop and follow us on Facebook + Twitter + Instagram + Pinterest.
Garth Brooks The Anthology Part 1: The First Five Years available November 14
It takes some amount of self-assurance to think your life story is worthy of a full-length book's worth of words. It takes an iconic level of ego to believe it is worth FIVE books' worth. Ladies and gentlemen, I give you Garth Brooks. On November 14, the first book of Brooks' multi-part autobiography, The Anthology Part 1: The First Five Years, hits the shelves. It retails at $39.95, which means you're paying about $8 per year. But it does come with music, which is decidedly in Brooks' wheelhouse, so as long as you still own a CD player, maybe it's worth it? -Trisha Brown
Donna Brazile at Politics & Prose November 21
Donna Brazile has been involved in presidential elections for decades. She's been the interim chair of the DNC twice, ran a failed presidential campaign (Al Gore – bet that still stings), and was one of CNN's more engaging commentators during the 2016 race until she was let go following revelations that she'd leaked debate questions to Hillary Clinton before a Democratic primary debate. (Oops.) All that to say, there aren't a lot of people whose insight on the 2016 race and outcomes I think is going to be more interesting than hers. Luckily, she has a new book out, and she's doing the promotion circuit, so I'll get my chance to hear it. -Trisha Brown
Gold Dust Woman: The Biography of Stevie Nicks by Stephen Davis available November 21
Gold Dust Woman, the new Stevie Nicks biography from rock writer Stephen Davis who has previously written acclaimed works about the lives of folks like Jim Morrison, Levon Helm, Bob Marley, and others, has already racked up some rave reviews. This sucker's coming out just in time to pick it up for the Fleetwood Mac head in your life (we've all got one!!!!!!). -Matt Byrne
Lady Bird in theaters November 3
The combo of Greta Gerwig directing, Saoirse Ronan starring and A24 distributing is hard to beat. Ronan makes a departure from the calm and cool elegance she was lauded for in Brooklyn and plays a rowdy teen who seems hellbent on doing whatever she can to make her mother's life harder. Lady Bird may seem like your traditional coming of age film, but if there's anyone I trust to give more heart, soul and edge to that genre than Boyhood could ever dream of, it's those three. -Kaylee Dugan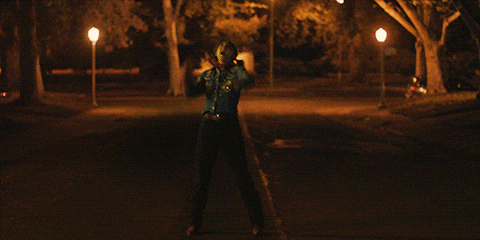 Three Billboards Outside Ebbing, Missouri in theaters November 10
The latest movie from Martin McDonaugh, Irish playwright-turned-filmmaker responsible for the very good In Bruges and the less good but still interesting Seven Psychopaths. It looks to be a vaguely Coen Bros.-influenced work that showcases always amazing Frances McDormand at her most righteously vulgar. I got high hopes for this one, folks. -Matt Byrne
Justice League in theaters November 17
I didn't even realize I cared about this movie until a few weeks ago when I started very forcefully (and medium drunkenly) defending it in a bar to a couple of friends who'd already written it off based on, you know, most of the other D.C. Comics-based movies of late. But Wonder Woman was great! And Wonder Woman is in Justice League! And so are Aquaman, Cyborg, The Flash, and – based on the trailer – there's even a quick cameo appearance by Batman's sense of humor. This movie is probably not going to be fantastic, and it's almost certainly going to get hammered by Thor: Ragnarok at the box office (pun intended, obviously). But I think it could be pretty OK, and I will continue to drunkenly defend it until my hopes are dashed. Possibly longer. -Trisha Brown
Coco in theaters November 22
Pixar's got a new movie out, the first original since 2015's The Good Dinosaur (which was sort of overshadowed by the wild success of Inside Out, release earlier that year). It's called Coco and it looks to unfold within a typically lushly imagined universe, full of meditations on familial trauma and goofy songs, as it follows its 12 year old main character through an underworld inspired by the imagery and traditions of Día de los Muertos. -Matt Byrne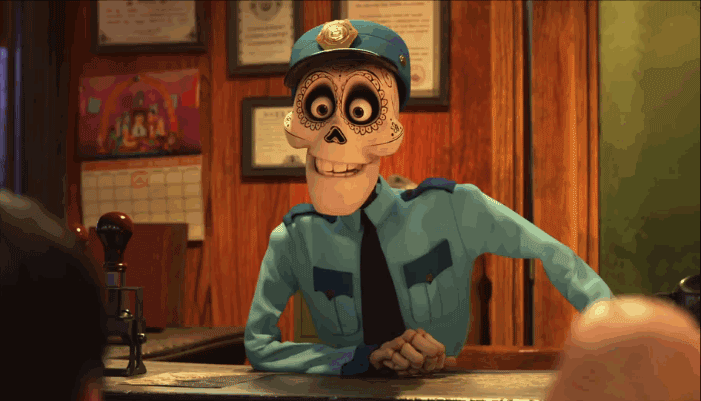 Hoops @ Rock & Roll Hotel November 2, Bell House November 5
Hoops are a really exciting young band from Indiana just trying to make a living – they make some really cool, jangly, atmospheric rock, and they're nice people to boot. Go support them and make a night out of it on H Street, if your Halloween hangover isn't too terrible. -Jose Lopez-Sanchez
Read our recent interview with Hoops
The Dears @ Rough Trade November 1, DC9 November 3
Remember the early aughts, those halcyon days when seemingly every indie band was Canadian? Broken Social Scene, Wolf Parade, and Arcade Fire were suddenly blasting into everyone's earholes. Among those bands, The Dears never really reached the same levels of success, but they were just as good – if not better. Catch what you're missing at DC9, where they play the hits like "Disclaimer" and tracks off their new album. -Alan Zilberman
Flying Lotus in 3D @ Echostage November 5, Brooklyn Steel November 6th and 7th
This is probably going to be the multi-sensory experience of the year. Flying Lotus' music is dense, rhythmically complex, and polytonal, and the accompanying visuals and production value of this show promises to be equally as wild and psychically challenging. Questions abound regarding the technology and execution for this performance – will they make everyone wear those goofy 3D glasses? – but what is not in doubt is that Echostage and Brooklyn Steel are still a solid venues for large electronic dance parties. -Jose Lopez-Sanchez
Angel Olsen Phases out November 10
It probably sounds rude to compare Angel Olsen to barbecue sauce, but stick with me in this analogy – barbecue sauce makes everything better, and by the same token, so does Angel Olsen's voice. She could honestly sing the Empire jingle and it would be an instant hit. So I have full faith in this collection of rarities from the past decade of excellence that she's about to finally release into the atmosphere, and I am very confident all of them will make life better. -Megan Burns
Kodak Black @ Echostage November 12, Playstation Theater November 15
Trying to explain who Kodak Black is and what Kodak Black is, is immensely difficult. The who part: a 20 year rapper from Florida with six albums to his name, all of which showcase his unbridled skills of introspection and flow—is easy. The what part: a 20 year old rapper from Florida who is always on the cusp of greatness until another legal issue derails his then momentum—is tough to wrap your mind around. And while Kodak's skill is undeniable—tracks like "Patty Cake," "Vibin In This Bih," and "Transportin'" are testaments to that—his true appeal is found in songs like "Misunderstood" from Project Baby 2; songs that find Kodak acknowledging his tribulations in a manner that makes you feel guilty for feeling sorry for him.
Much of Kodak's young career has been defined by a "will he or will he not_____ " question where the phrases "be in jail" or "escape his troubled past" fit interchangeably. But what is undeniable, and has been since he released Heart of the Projects in 2014, is his immense talent and potential. -Ruben Gzirian
Charlotte Gainsbourg Rest out November 17
I can legitimately say that, besides Thanksgiving, this is the thing I am most intensely looking forward to ALL MONTH LONG. Every track I have heard off this record so far is incredible, ranging from ones you want to move to (like "Deadly Valentine") to ones you want to die to (like title track "Rest") // collaborators like Sir Paul McCartney, Owen Pallet and Daft Punk all helped bring Gainsbourg's vision to life, so it makes sense that it would be a cracking follow-up to 2010's IRM. (CANNOT. WAIT.) -Megan Burns
Björk Utopia out November 24
This is the follow-up to the very heavy Vulnicura, one I listened to all winter long in 2015, and which I had briefly considered using to soundtrack my solo drive around Iceland that fall, but which I ultimately deemed too dark for that adventure. Utopia, meanwhile, is meant to be much lighter, and about being in love, so hopefully it will feel welcomingly optimistic in an increasingly less optimistic universe. -Megan Burns
Sufjan Stevens The Greatest Gift out November 24
This is a mixtape full of outtakes, remixes and demos from Carrie & Lowell, a record to which I (and I would imagine many others) feel very emotionally attached. So far I've heard tracks like "Wallowa Lake Monster" and the iPhone demo of "John My Beloved", and both have been on heavy rotation in my headphones this fall, so I'd expect nothing less from some of the other inclusions on the collection. -Megan Burns
Alias Grace premieres November 3
Following the smashing success of The Handmaid's Tale, there was probably a race as to who would churn out the next adaptation from Margaret Atwood's impressive oeuvre. Your winner? Netflix, which this Friday releases its version of Alias Grace, her 1996 novel about a different kind of maid — a real-life one convicted of one of 19th century Canada's most infamous double murders. Atwood is famous for her sci-fi and dystopian futures ("Blessed be the fruit" indeed), but her fans know she often writes even more eloquently about the past; witness her secret masterpiece, The Blind Assassin. Alias Grace is 470 pages of 1800s crime, law, psychology, and sociology — but is it good television? Grace isn't as compelling a heroine as Offred, and her exploits are more cerebral. Netflix has its work cut out for it. -Tristan Lejeune
Iron Chef Showdown premieres November 8
Food Network's Iron Chef Showdown is their latest riff on the timeless cooking competition, hosted by the newly-bald Alton Brown. It's unclear as of this writing what exactly is the difference between Iron Chef Showdown and the previous iteration, Iron Chef America, but you can bet it will be fun to watch! -Matt Byrne
Mythbusters returns November 15
Why would they reboot Mythbusters? Just slightly tweak the format and start a new show under a different name! I mean, I know why, but still, the show's got two new hosts, Jon Lung and Brian Louden, and a new home network, the Discovery-adjacent Science Channel. You'll check it out regardless, but like, it's not gonna feel the same! -Matt Byrne
++++++++++++++++++++++++++